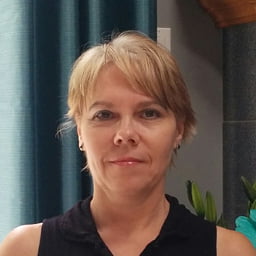 Beverly has been providing Massage Therapy Services in Ontario since 1996. During that time, her therapy has helped people relieve the pain of strains/sprains, work related injuries, migraine headaches, chronic stress, car accidents, and general body discomfort resulting from chronic pain conditions, as well as maintain good mental health.
Beverly holds over 2200 hours of training, specializes in Hot Stone Therapy, Myofascial trigger point therapy, Reflexology, and Acupuncture. She offers treatments to all ages and all fitness levels. Additionally, she also holds a Black Sash in Martial Arts.
AT BURTWELL MASSAGE, WE PROVIDE EVIDENCED BASED TREATMENT FOR ACUTE OR CHRONIC INJURY AND CONDITIONS. WITH OUR HANDS-ON APPROACH, WE GIVE YOU INDIVIDULIZED CARE TO ENSURE MAXIMAL RECOVERY
WE LISTEN
We hear your needs as a person and record a full patient history.
WE EXAMINE
A full physical examination is done to determine the best outcome.
WE TREAT
A variety of evidence based treatment modalities are provided for maximal relief and recovery.
WE REHABILITATE AND EDUCATE
We provide informative discussion on how to manage your condition and improve your activities of daily living, by providing home care advice.
WE REFER
If a consultation with another medical professional or specialist is in your best interest we will assist in arranging a consultation for you.
What makes your practice special when compared with others in the area?
Wheelchair accessible
Return to work therapy and advice
Direct Billing to Telus, Green Shield, and Blue Cross
What are you and your team proud of at your practice?
Beverly has several clients attending her practice that have been with her since her clinic opened 20 years ago. She has taught at 2 massage therapy schools and performed independent medical assessments for motor vehicle accident victims for 10 years; her assessment skills are highly honed.