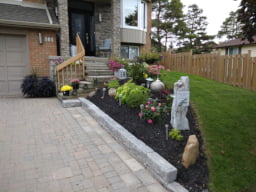 Gift cards are now available for purchase!
Beverly has been providing Massage Therapy Services in Ontario since 1996. During that time, her therapy has helped people relieve the pain of strains/sprains, work related injuries, migraine headaches, chronic stress, car accidents, and general body discomfort resulting from chronic pain conditions, as well as maintain good mental health. Read more…
Located at 101 Sunrise Place, Kitchener, ON
Parking is available on the street or in the driveway. Please enter the clinic directly through the side door garage entrance.
Newsletters